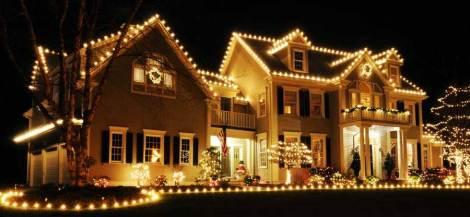 At Green Scene Outdoor Lighting one of our most common requests over the Winter seasons is for Christmas light installation. So for years, we've been providing Christmas light installation for our neighbors in Nolensville, Brentwood, Nashville, and right here at home in Franklin TN.
The holiday season can be a stressful time with all the shopping, planning and preparation that takes place. Our Christmas light installation service means that you have one less thing to worry about this holiday season. Take a moment this year to enjoy your Christmas without our beautiful Christmas light design and installation services.
Christmas Lighting Installer!
(615) 595-0220
We'll walk you through the process from beginning to end and create a design that really brings out the spirit of Christmas. Whether you simply need someone to make your home look cozy this Christmas, or you want your home to be the talk of the town, we'll create the perfect design for you.
Whether you need your Christmas lights up in Brentwood, or you're in need of an installation in Nashville, we're there. The process of installing Christmas lights can be a pain, and it can be dangerous without the proper know-how and tools. So call us today and make Green Scene your Christmas light installer in Franklin TN, Brentwood, Nolensville and Nashville!